👉 Google Business Review Cards are on SALE for ⏰ 24h.
Regular price
$49.99 USD
Sale price
$39.00 USD
Unit price
per
Sale
Sold out
👉 30 days
return policy.
🚀 In stock, FREE Shipping, 3-5 business days US Shipping.
Enjoy the benefits of personalized Google review cards for your business. Unlock true success by collecting 5-star reviews, improving your online reputation and the levels of trust and credibility of your online presence.
What are Google review cards for business?

Google review cards are a marketing tool designed to help you collect more customer reviews for your Google Business Profile. Moreover, with the special QR code provided by us, you will add an extra step in the process which will help you filter out negative reviews. Free, for life.
How does the Google Review QR Code works?

Our Google Review QR code Cards contain a QR code that, when scanned, takes your customers directly to your business's Google review page. It simplifies the process of leaving a review, encouraging more customer interactions.
How does the Google Review NFC card works?

Our Google Review NFC Card, when tapped, takes your customers directly to your business's Google review page. It simplifies the process of leaving a review to just a touch, encouraging more customers to leave a review for your business.
How do I use Google Review Cards for my business?

All you need to do in order to take advantage of the benefits Google Review cards have to offer is present them to your customers. They get to scan the QR code or use the NFC Tap option that will direct them to your Google Maps page where they can say what they love about your business.
How do I filter out negative reviews?

Nothing simpler. Your QR code will be specifically designed to direct your customers to a landing page where, depending on the choices they make, they will get to leave a review on Google Maps or share their opinions directly with you, in private, via e-mail.
Shipping & Returns

Please expect your order to arrive within 3-5 days for orders from US.

Your order will be processed within 1-3 business days before it is shipped.

Standard US shipping time is 3-5 business days after the order has been processed.

International shipping options are also available. The delivery time varies, it depends of many factors but usually no longer than 3 weeks.

Return Policy:
We have a 30-day return policy, which means you have 30 days after receiving your item to request a return.
If you have any questions regarding your order, please contact hello@qrs.life
Share
View full details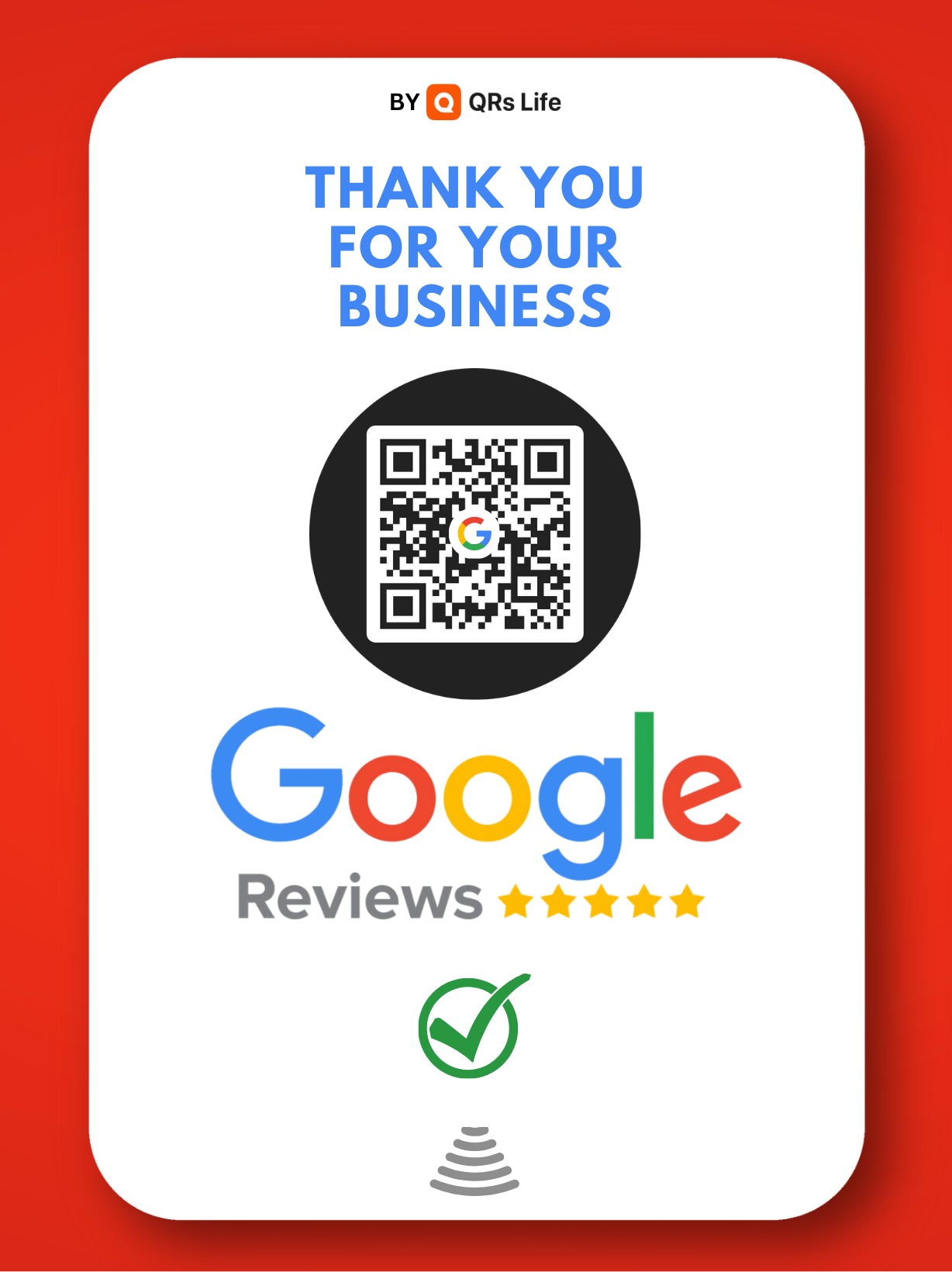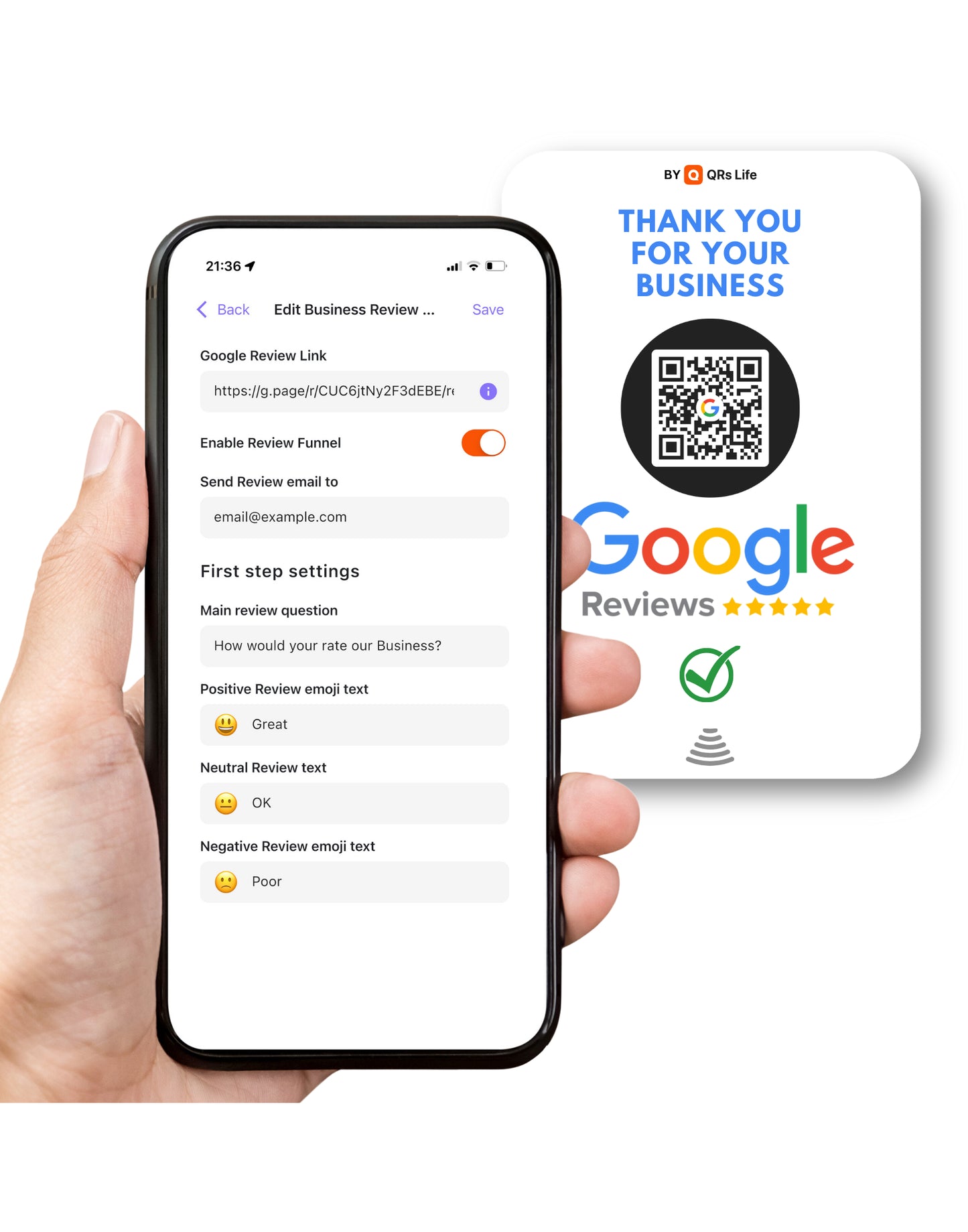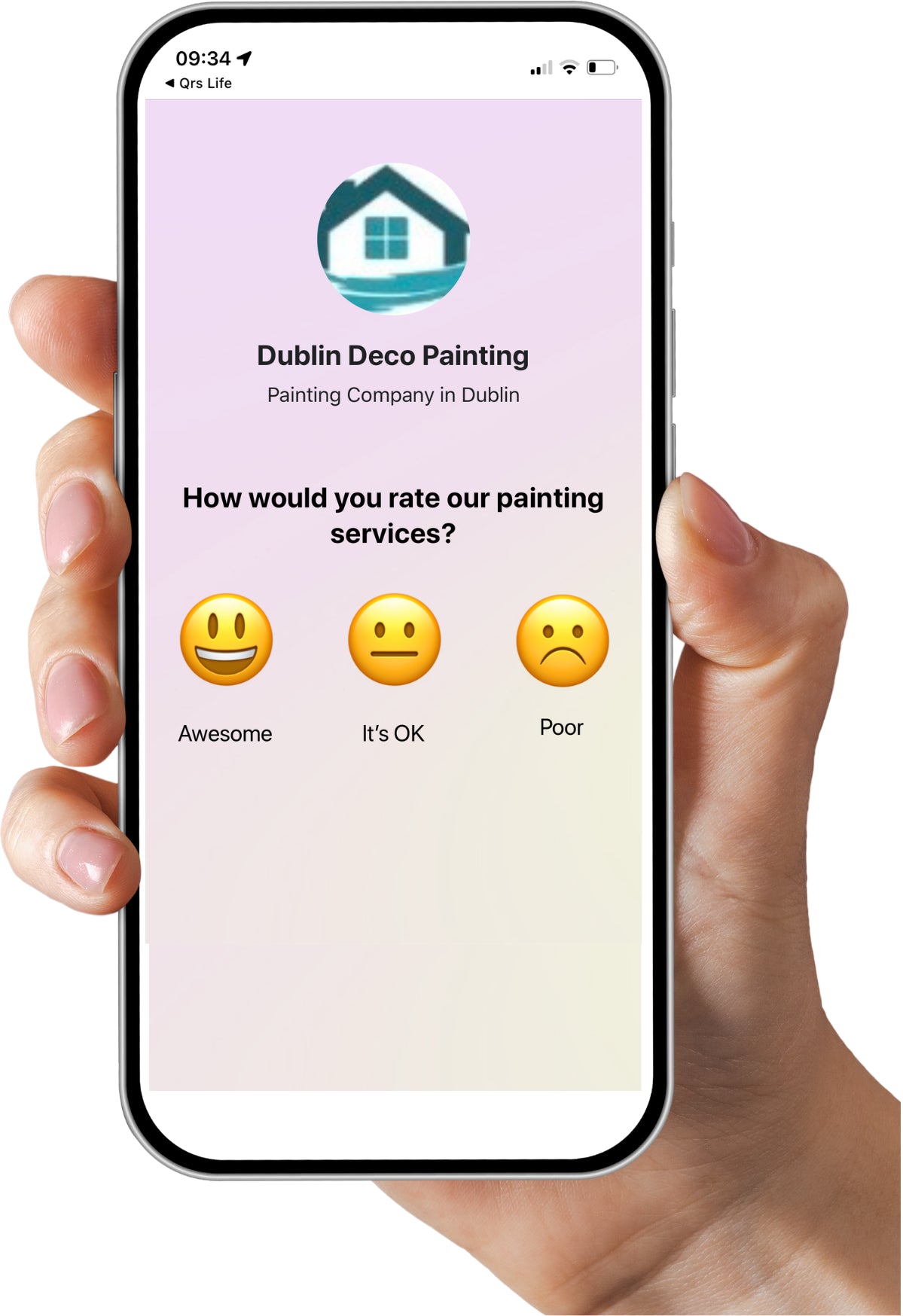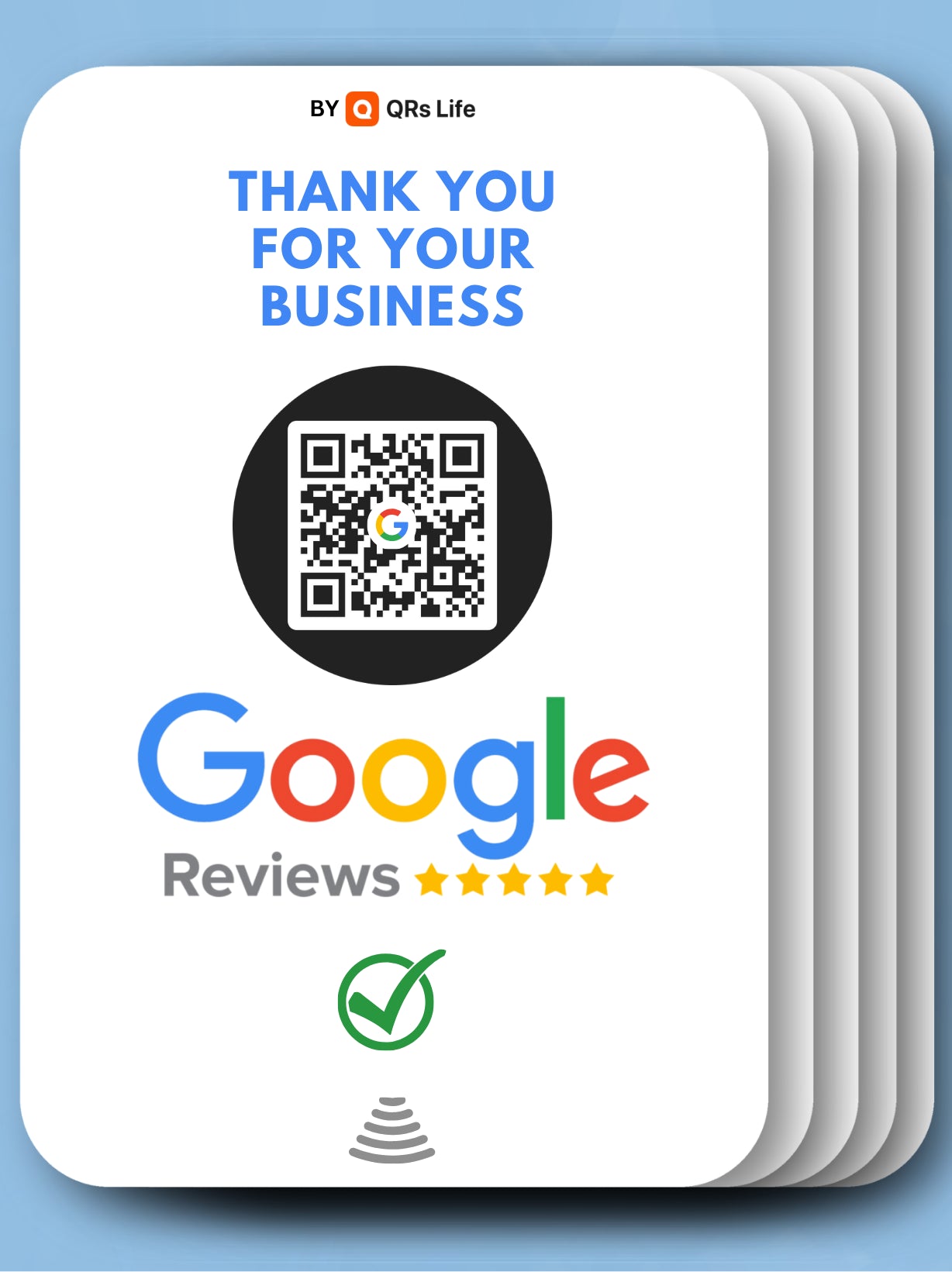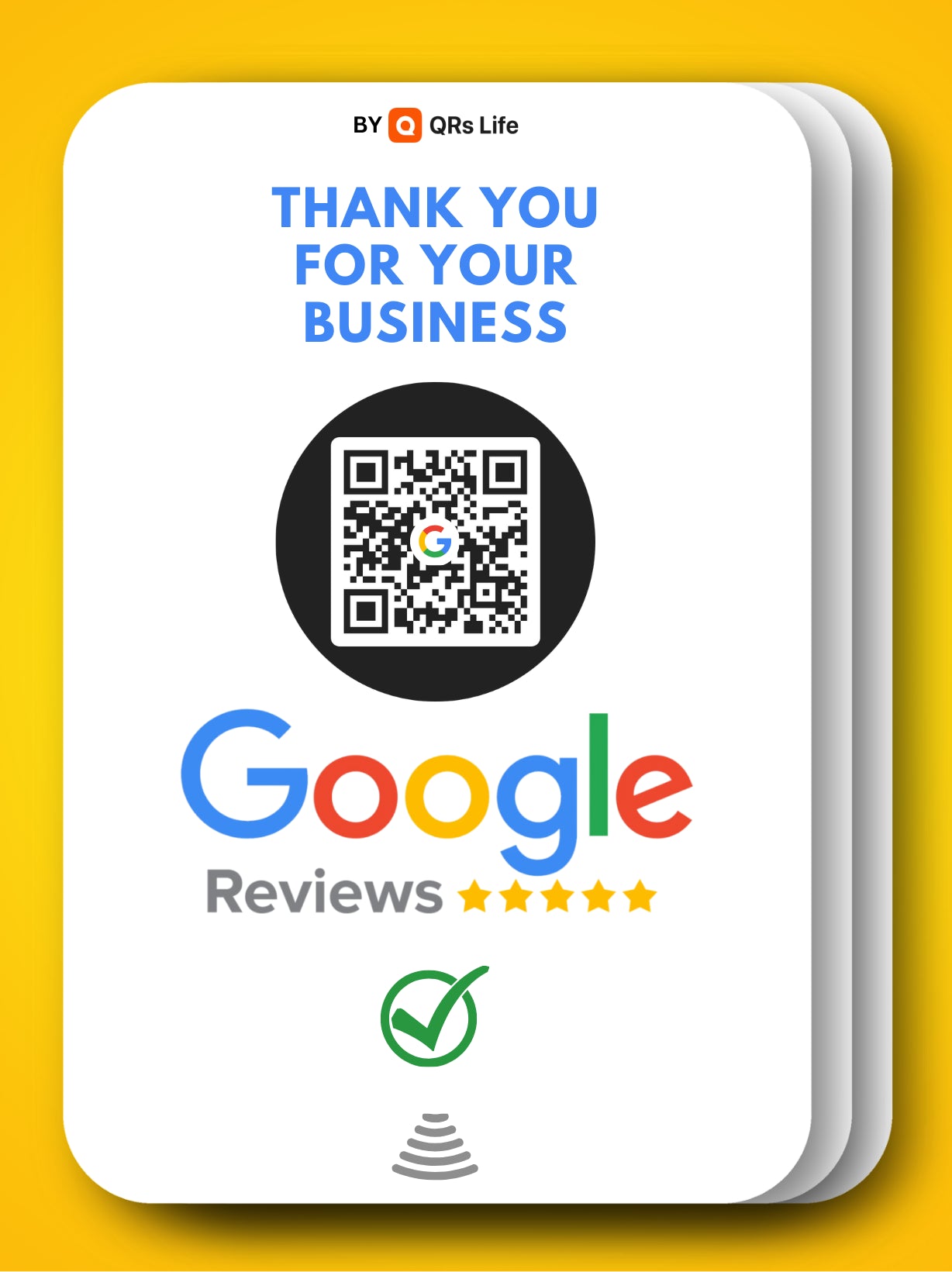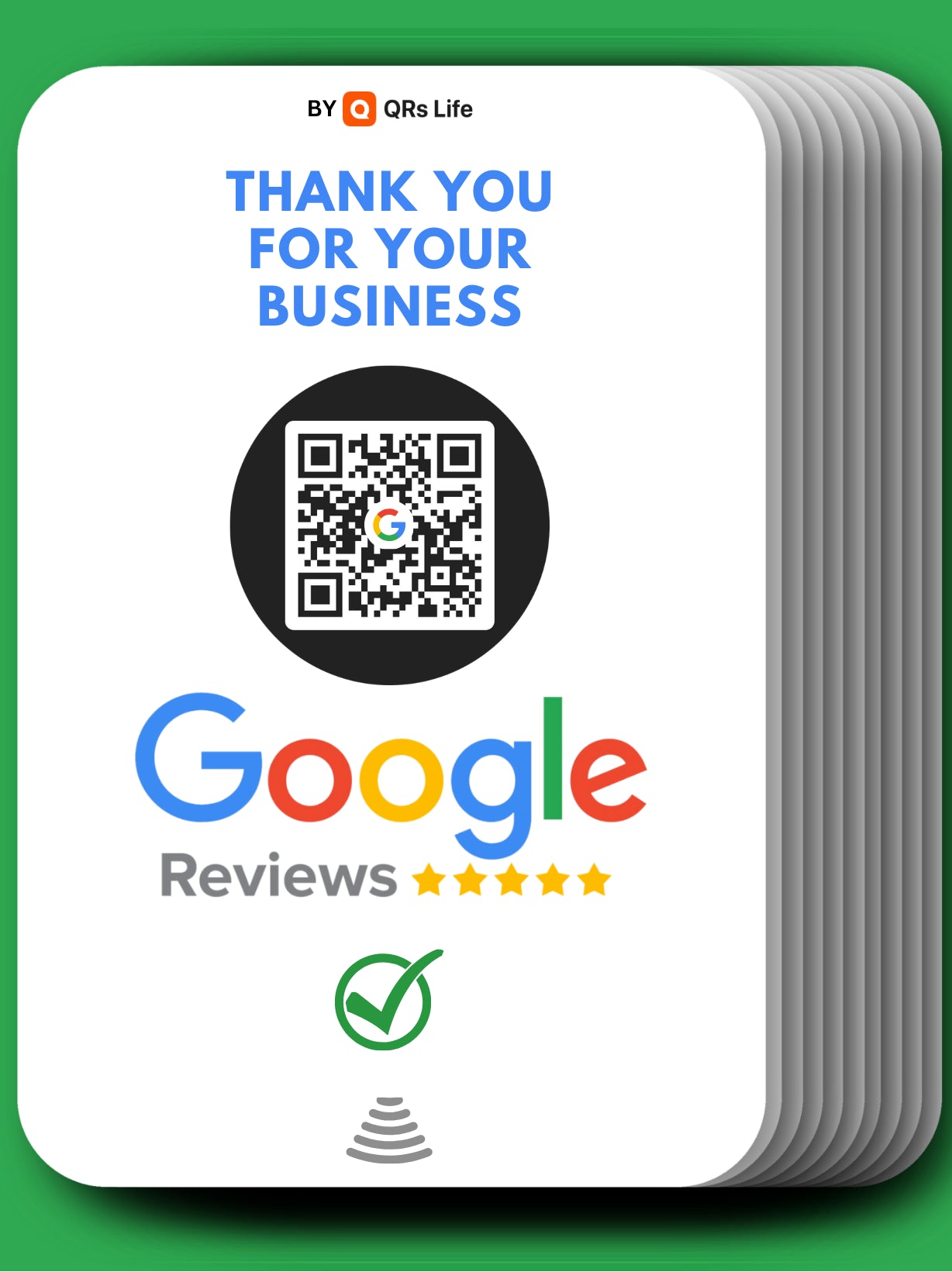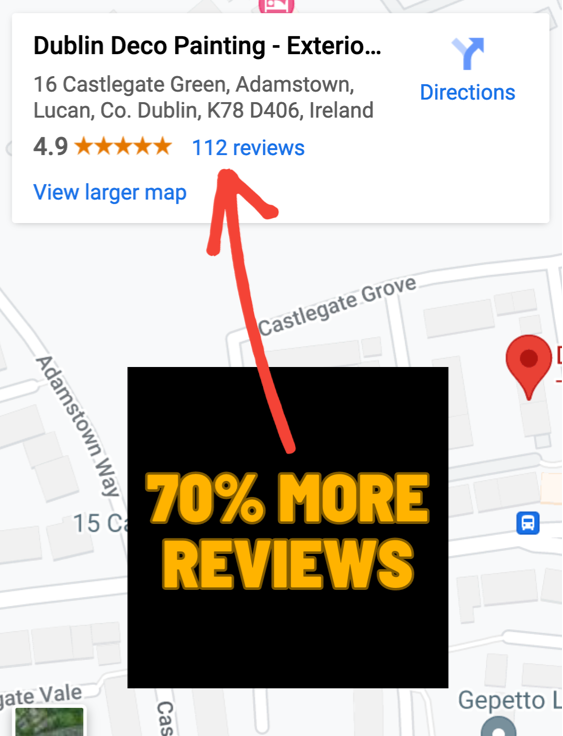 Why you need Google review cards
The way to success is, nowadays, paved with the digital footprints of your satisfied customers. Here's how Google review business cards can contribute to the growth of your business:
Increased visibility for your business
Better credibility
More reviews on Google Maps
Filtered out negative reviews
Increased engagement from customers
Competitive edge
Buy 3x Google Reviews Cards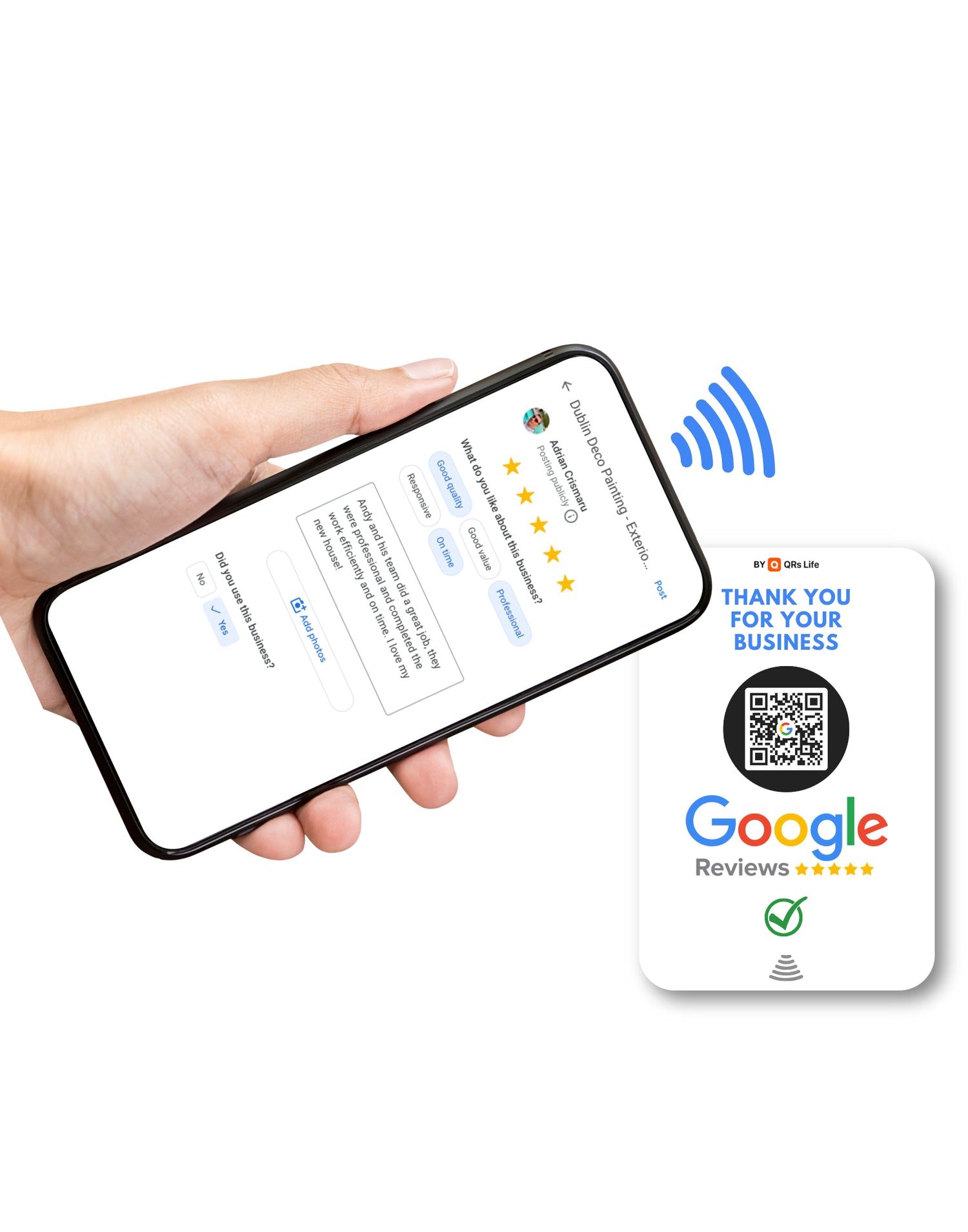 How Google review cards work
While the process is certainly more interesting and complex, here is a step-by-step guide to help you understand how Google review business cards work: 
You order your Google review QR cards from us.
A QR code is generated and printed on your special cards.
Your cards are delivered to your doorstep.
Add the cards to the QRs Life app and add your Google Business Profile review link.
You present the card to your customers, and they tap the card (NFC) or scan the QR code to review your services.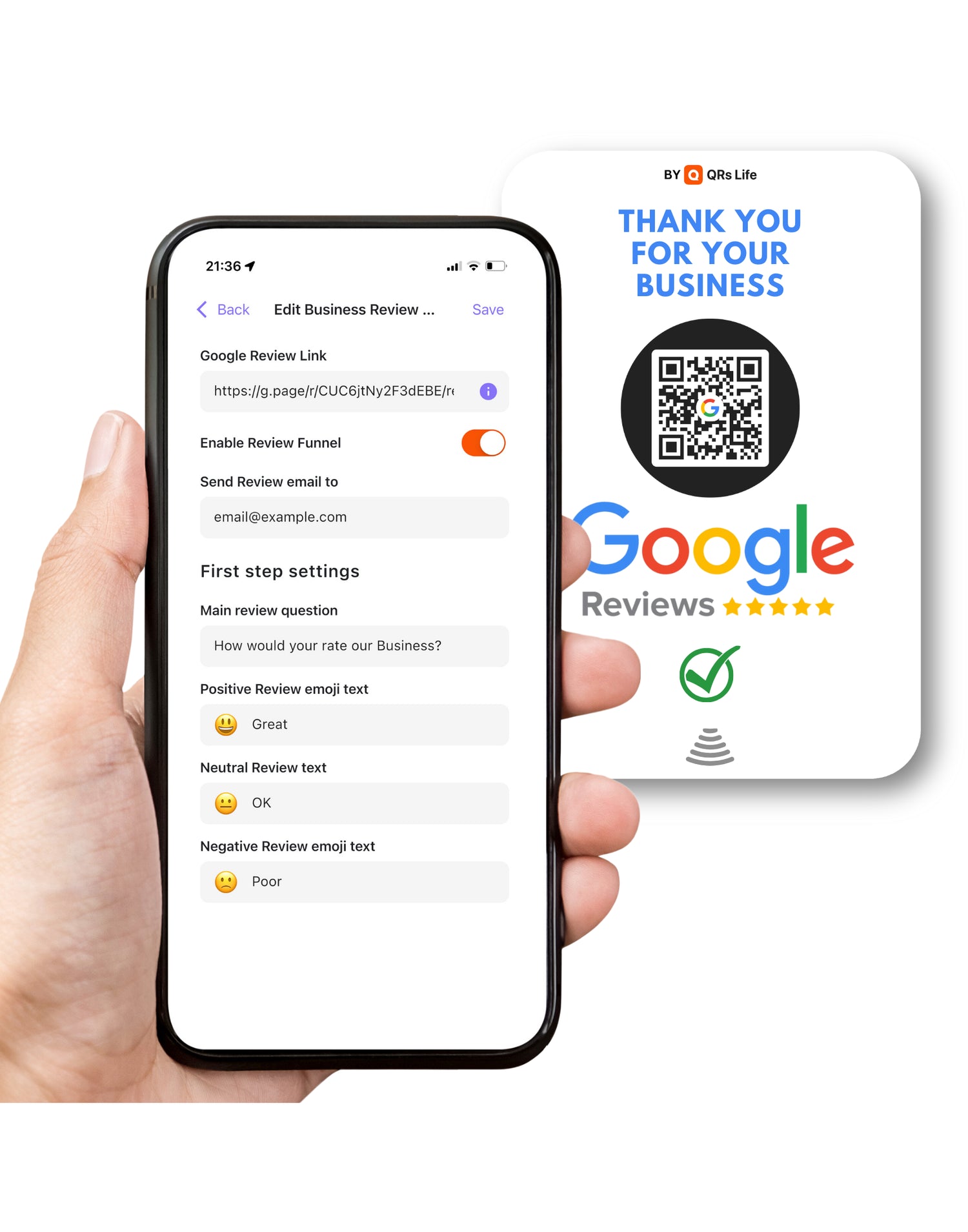 What makes us special?
Well, the one thing that matters more than positive reviews is the negative ones. Being able to filter out negative Google reviews can make a huge difference in how your brand identity is perceived and what people think when they first see your business online. 
The one thing we know for sure is that customer reviews can make or break a business. Take control of your story and give your customers a voice that truly matters and makes a difference for the better.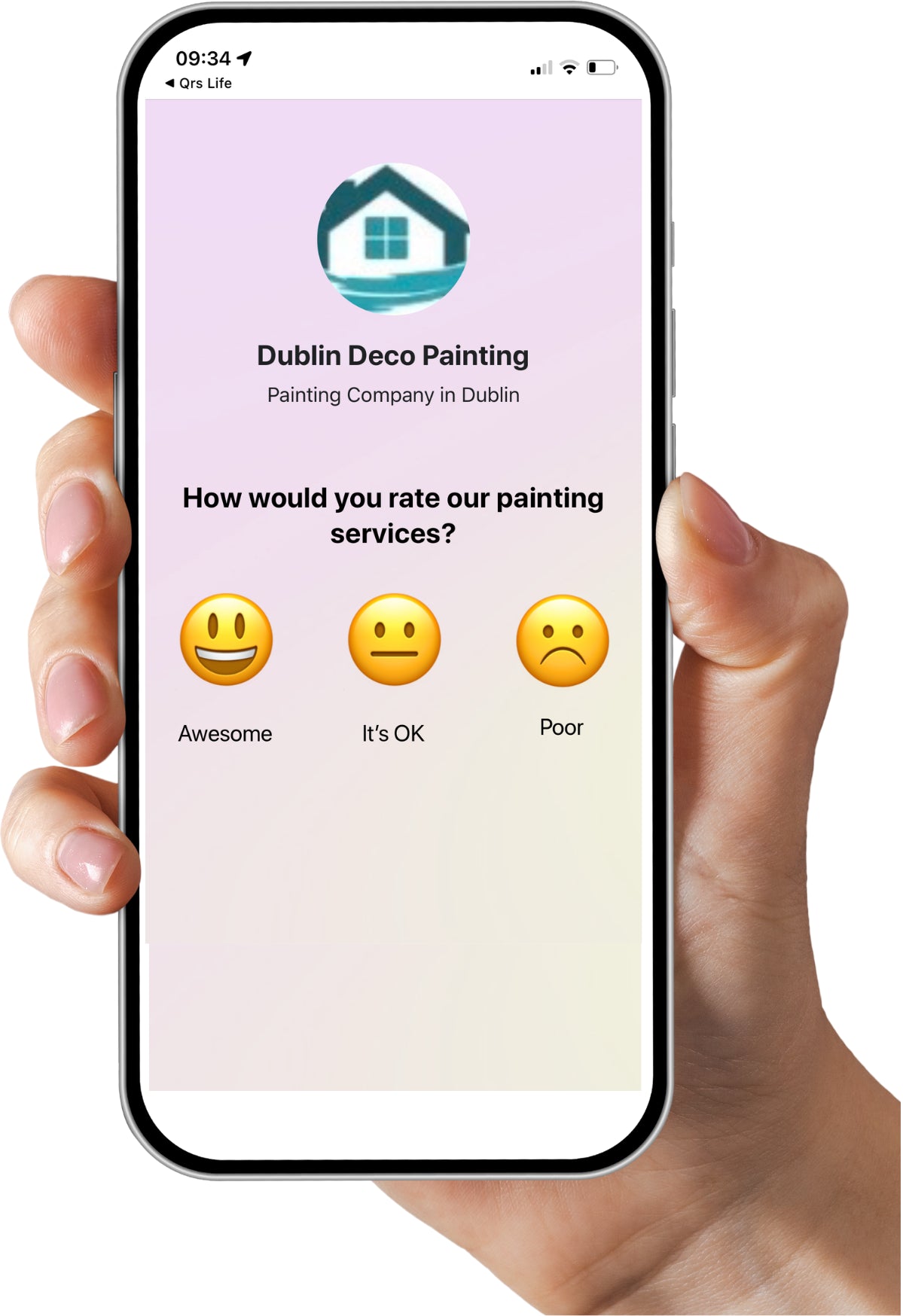 Why choose us?
Free delivery
FREE Lifetime access to the QRs Life app designed to help filter out negative reviews.
A one-time investment that pays off over the years.